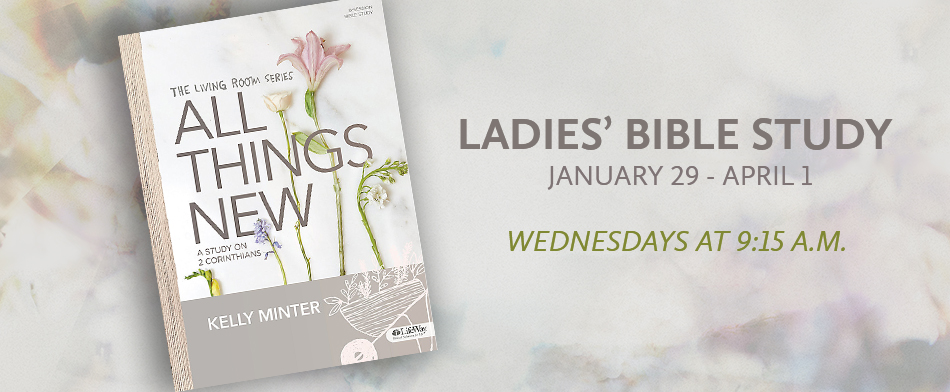 Ladies' Bible Study meets in the Blue Room each Wednesday morning at 9:15 a.m., beginning January 29 and continuing through Wednesday, April 1.
We will be continuing our study through the words of God to His church in Corinth, a major city of the first century. Ancient words but a timeless message even for twenty-first century believers. We will see ourselves in the Corinthian believers, and we can find our needs met in Jesus just the same.
To guide our study, we will use the book All Things New: A Study on 2 Corinthians, by Kelly Minter.
Childcare is provided. The nursery opens at 8:30 a.m. Your infants and preschoolers are welcome to join us there. Home schooled children will have a study hall in the lobby of the Yearick Center at 9:00 a.m.
If you have any other questions, please feel free to contact the church office at 864-370-3100 or email Theresa Bixby.