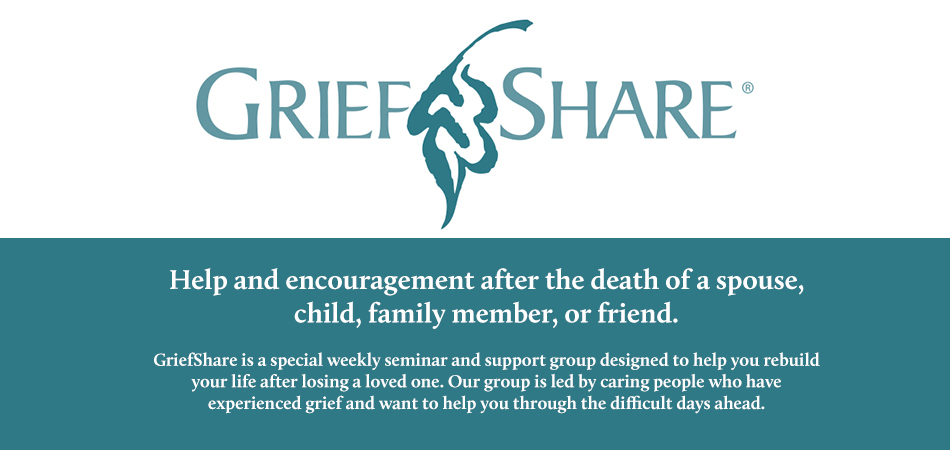 GriefShare will be meeting at Hampton Park Baptist Church on Saturdays at 9:30 a.m., beginning January 18, 2020. Each GriefShare session has three distinct elements: video seminars, group discussions, and a personal workbook. The only cost associated with these sessions is a one-time $20 fee for each attendee's workbook (payable when you attend your first session). If you are interested in attending, please register using the form below.
Click here for the January-May 2020 GriefShare Schedule
If you are not familiar with the Hampton Park Campus, please park behind the church. Then go to the Blue Room in the Y Building. Click here for a campus map.
Al Carper and Tom Wheeler will be leading the group. Questions? Please contact Tom Wheeler at (864) 373-9177.
For more general information about GriefShare, visit their website at www.griefshare.com.
GriefShare Testimony Videos:
Amy's Story - After Losing Her Father
JoAnne's Story - After Losing Her Husband
Dave & Sue's Story - After Losing Their Daughter